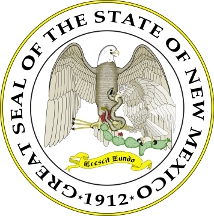 The Medical Cannabis Program (MCP) was created under the Lynn and Erin Compassionate Use Act. The purpose of this Act is to allow the beneficial use of medical cannabis in a regulated system for alleviating symptoms caused by debilitating medical conditions and their medical treatments. The NMDOH administers the MCP in accordance with the Act while at the same time ensuring proper enforcement of any criminal laws for behavior that has been deemed illicit by the state. A Primary Caregiver (PC) may be designated by the Qualified Patient (QP) to take responsibility for managing the well-being of the QP in the use of medical cannabis.

The production and distribution of medical cannabis is provided by Licensed Non-Profit Producers (LNPP) throughout the state. A Qualified Patient may also obtain a Personal Production License (PPL) to grow medical cannabis for personal use. The Medical Cannabis Fund was created to allow the Department to utilize fees to fund program expenses. This allowed the NMDOH to hire staff and finance the operation of the MCP as a self-supported program.

To begin, click on the New Patients button if you'd like to begin an application or click on the Existing Patients button if you have previously registered.